Introducing Artemisia Wild Beauty by Delaney Frazier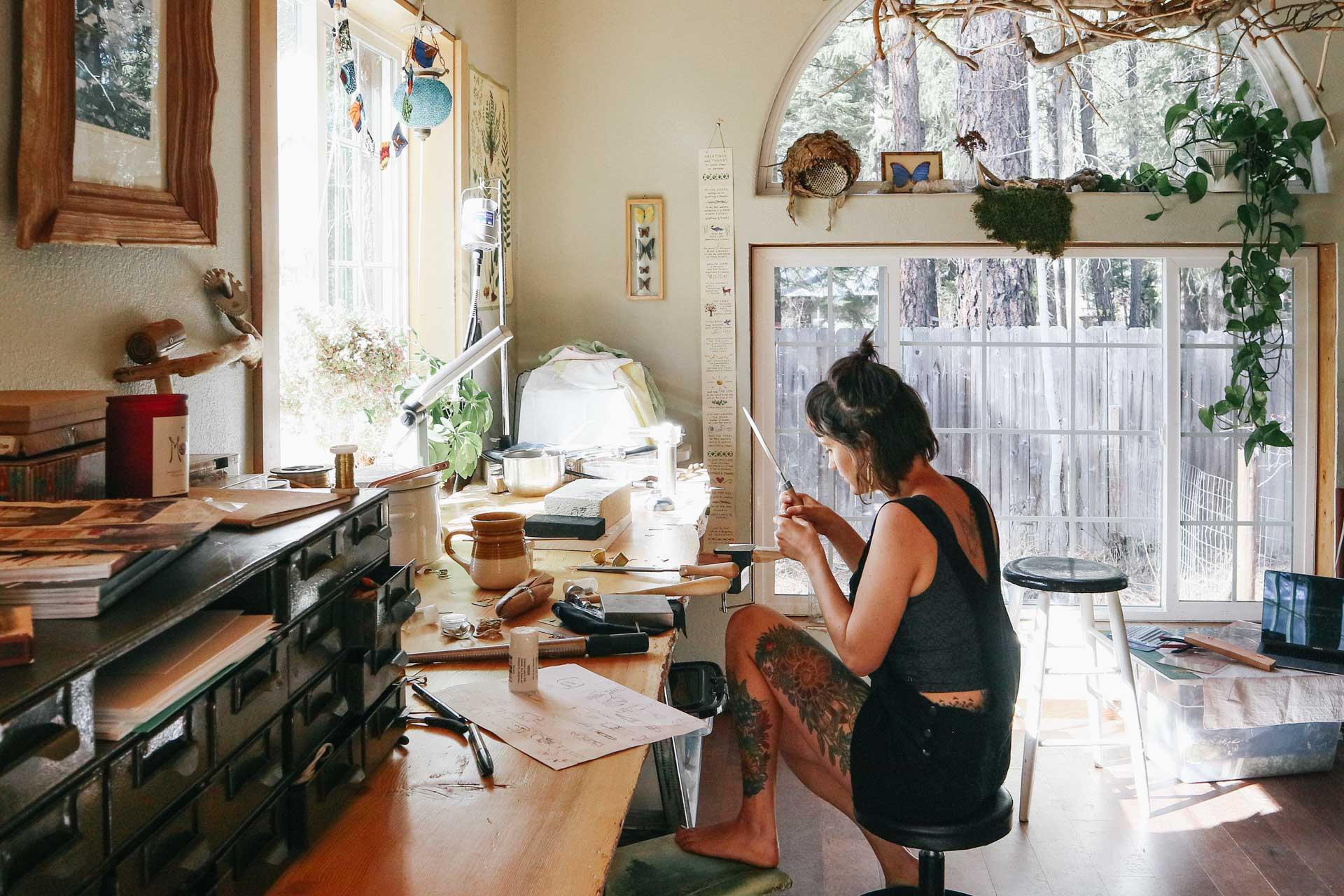 Many of the makers, creators, artisans, teachers, and facilitators that share their offerings with The Plant Ally live locally in our little mountain town of Leavenworth, WA.

Delaney, an inspiring & inspirited creator, and the designer and maker of Artemisia is also a neighbor and friend I call dear. Today, we get to learn about her art & process and celebrate her new collection: Bloom, a one-of-a-kind line that she created for The Plant Ally.
"I love creating one of a kind pieces that when worn, emphasize and visually communicate a feeling of empowerment. I believe jewelry is a way to get in touch with our own feelings of self confidence and self love and display that to the rest of the world. We are wild beauty." -Delaney
Interview By Delaney Frazier and Brittany Thurlow | Photographs by Amanda Goodmanson
---
Delany, where did your creation spark begin & how did you start making jewelry & adornments?
I've enjoyed making art for as long as I can remember. I'd say creating started for me when I used to go to the river and build fairy houses with my friends. They were detailed ones, bowls, plates, making tables with tablecloths, vanities, anything we imagined a fairy would like, we were creating. We were always in our imaginations and it was wonderful. From there it was art classes all through school where I started getting into sculpting and realized I really liked more three dimensional design, creations that you can reach out and touch or interact with. Jewelry began in high school when I started wire wrapping stones to make pendants for my friends. From there it grew into a practice and they became more and more intricate. After a while of that I stepped away from working with wire but held on to the dream of eventually working with plates of metal and tools. I had designs in my head I wanted to make but I knew they required more knowledge and material than what I had at the time. A few months ago, with the encouragement of my mother, I signed up for a beginners jewelry design course at The Tacoma Metal Arts Center where I got to sit at a work bench and I learned to solder. I got my hands on saws, hammers, torches, bezels, and brass plates. My creative spark came back and all the ideas I've had in my head finally felt achievable and I couldn't wait to get home to my studio I've made in my room and get to work. Creating with my hands has always brought me so much joy, I decided it's something I would love to incorporate in every day of my life.
Where do you find your inspiration to create?
Sometimes I'm not even sure where my ideas come from. One day I will have a specific image in my head, other days I just sit down and am surprised at what shows up. I create most of my work based on feelings from myself or feelings I hope the future wearer will carry with them. I am inspired by a person who is so authentic and themselves, when you see somebody who is so apologetically in their power it's beautiful. That paired with the feelings I get from being outside in the mountains. Most ideas will pop into my head while I'm on walks through the woods with my dog and looking up at the trees or getting down close and observing mosses. I love the idea of adornment too, and self decoration. I see it as an outward display of love a person carries for themselves on the inside. I believe nature has a way of showing us every bit their beauty and strength too.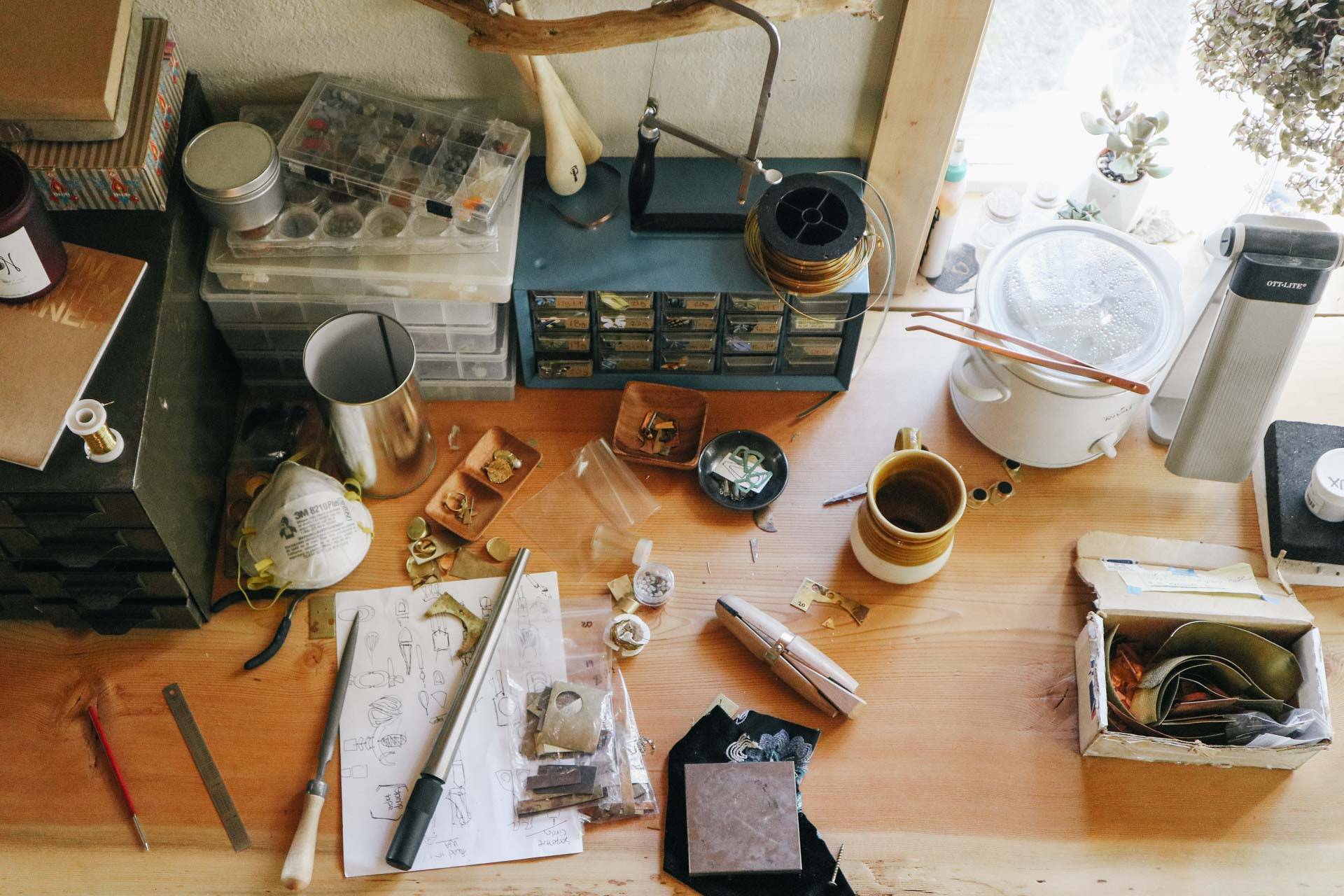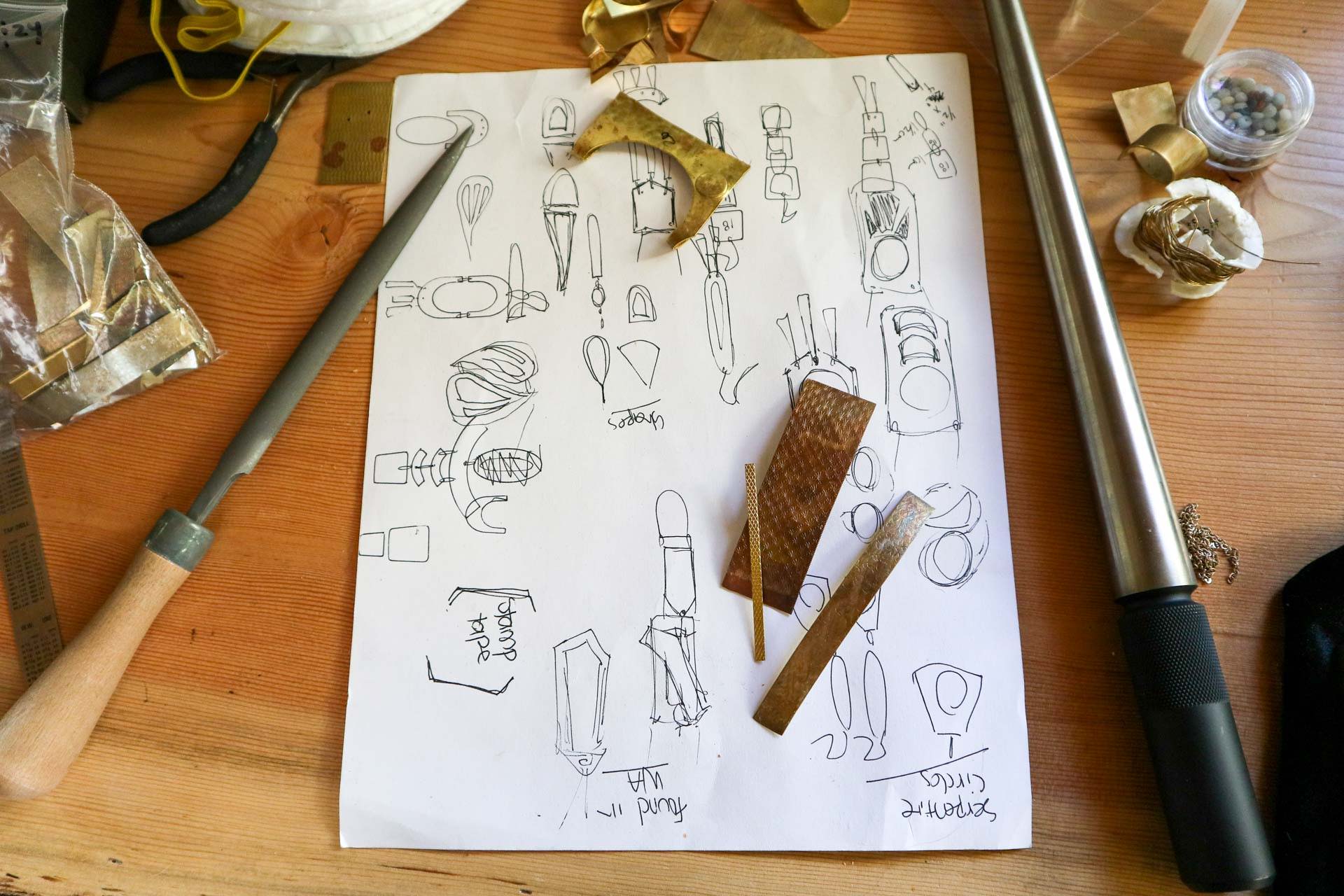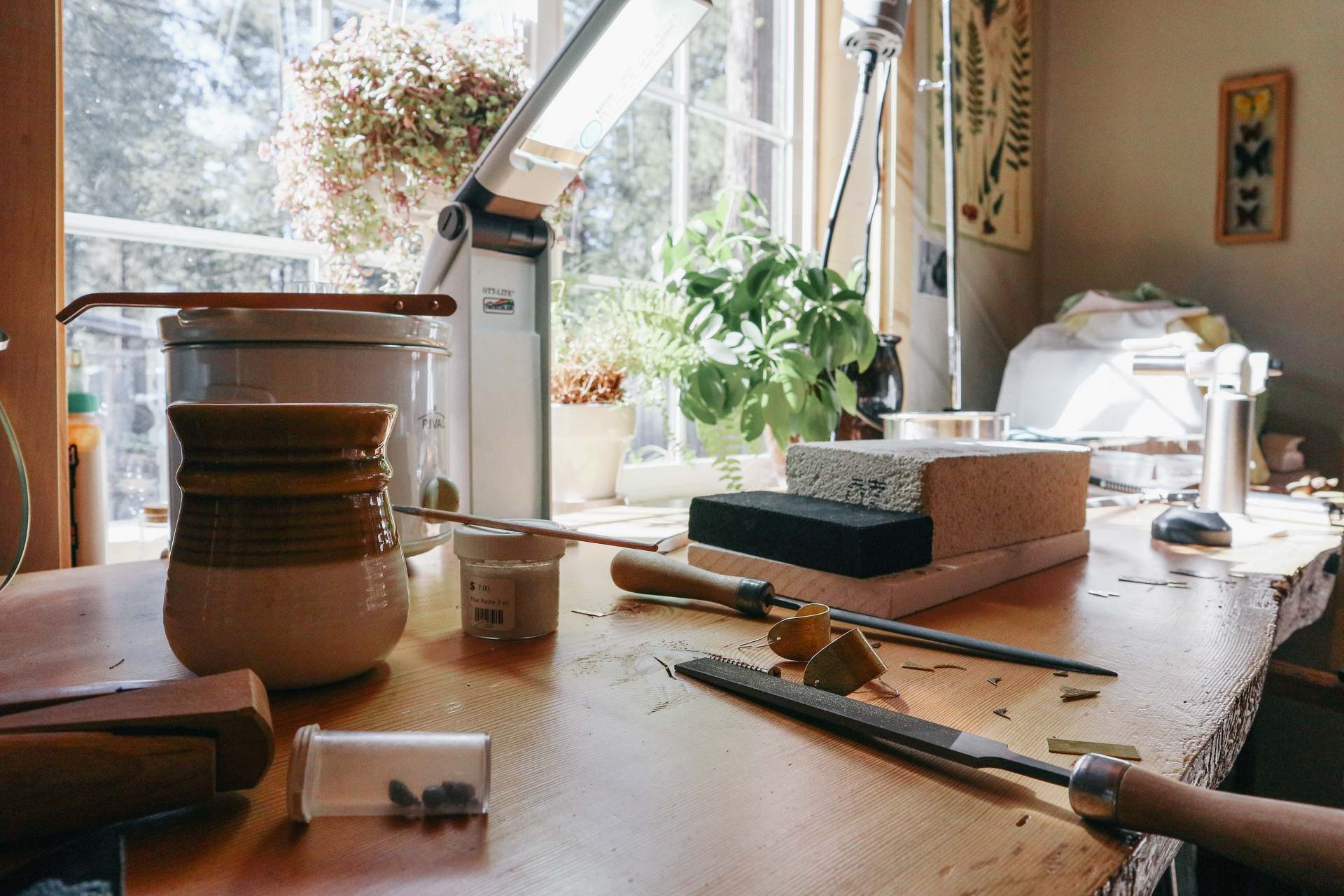 How do your inspirations translate to or show up in your work?
This shows up in my work in many ways. Each piece I create is made with intention. Most end up in brass because I love the color and the brightness it displays, there's a feeling of strength. And while there is strength in every piece I think they also show a delicacy and ease too, either by the noises they create upon movement, the prints, or the shapes. I make and design mostly things that I want to wear that would bring me joy, knowing that somebody out there will see it, smile, and hopefully feel the same.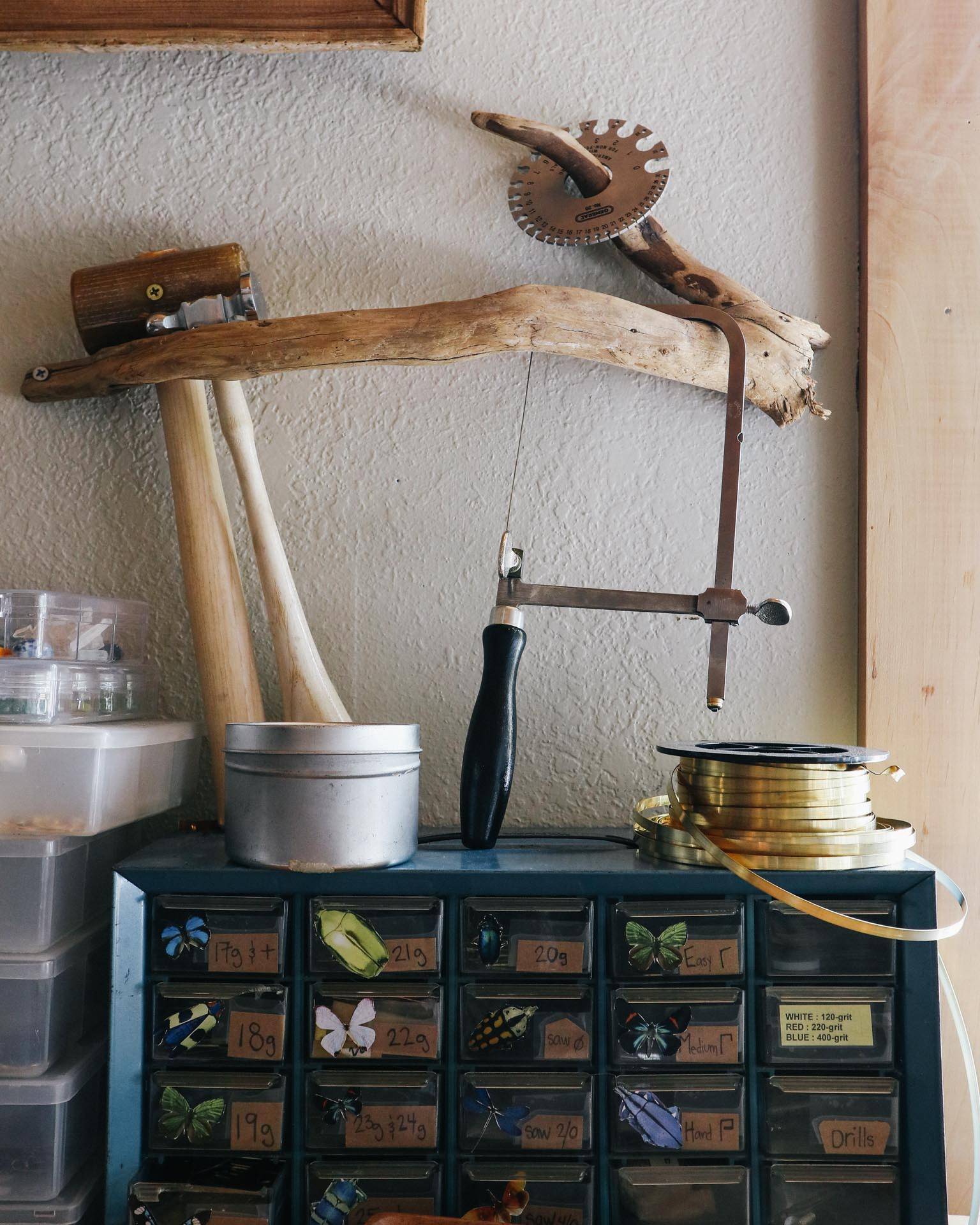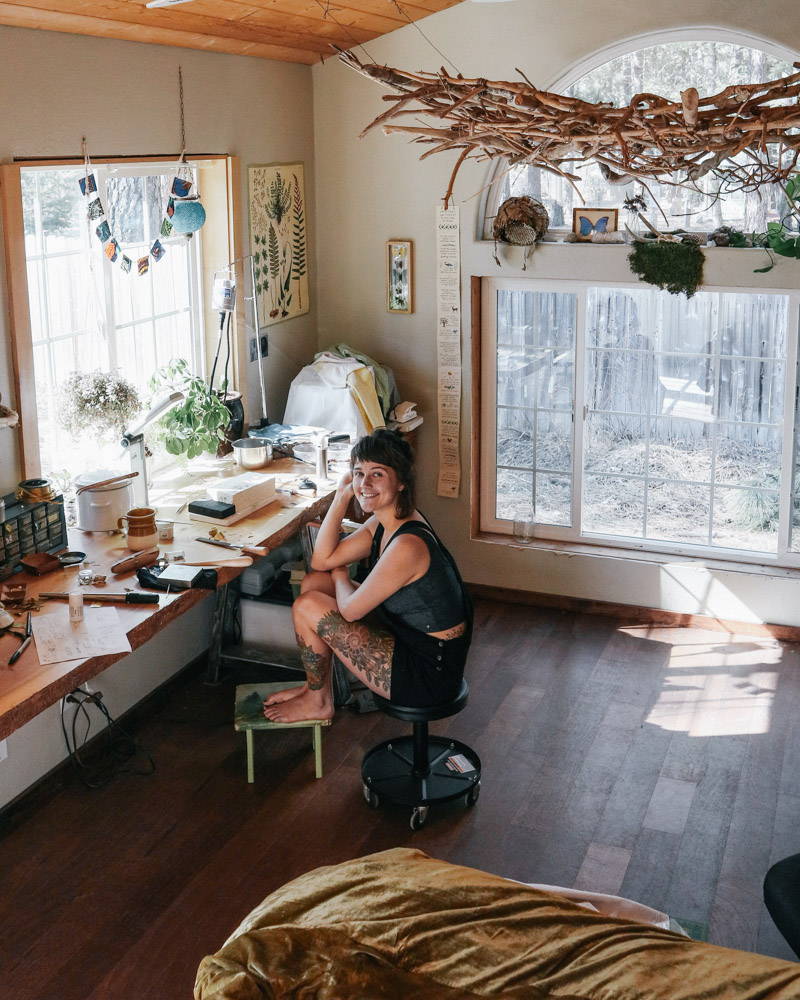 Being an artist & a maker, what is the most important thing for you that you hope people take away from your work?
My hope with every piece I make it that when they speak to a person and find their forever home, it will bring the wearer a way to get back in touch with themselves. I hope the pieces are as enjoyable to put on as it was for me to create it. I believe that jewelry has the ability to evoke a statement from the wearer. The act of putting on a pair of earrings or a ring you love can be a ritual to keep a person connected to their beauty, their power, and their self love. My hope is that the person choosing work from me falls in love with the piece they are wearing as well as themselves.
Thanks so much for sharing about your offerings, Delaney, and thank you for manifesting such beautiful creations!
If you're interested in Delaney's work, check out her "Bloom" Collection, which includes a few select, one-of-a-kind pieces that are available now.
The Bloom Collection by Artemisia Wild Beauty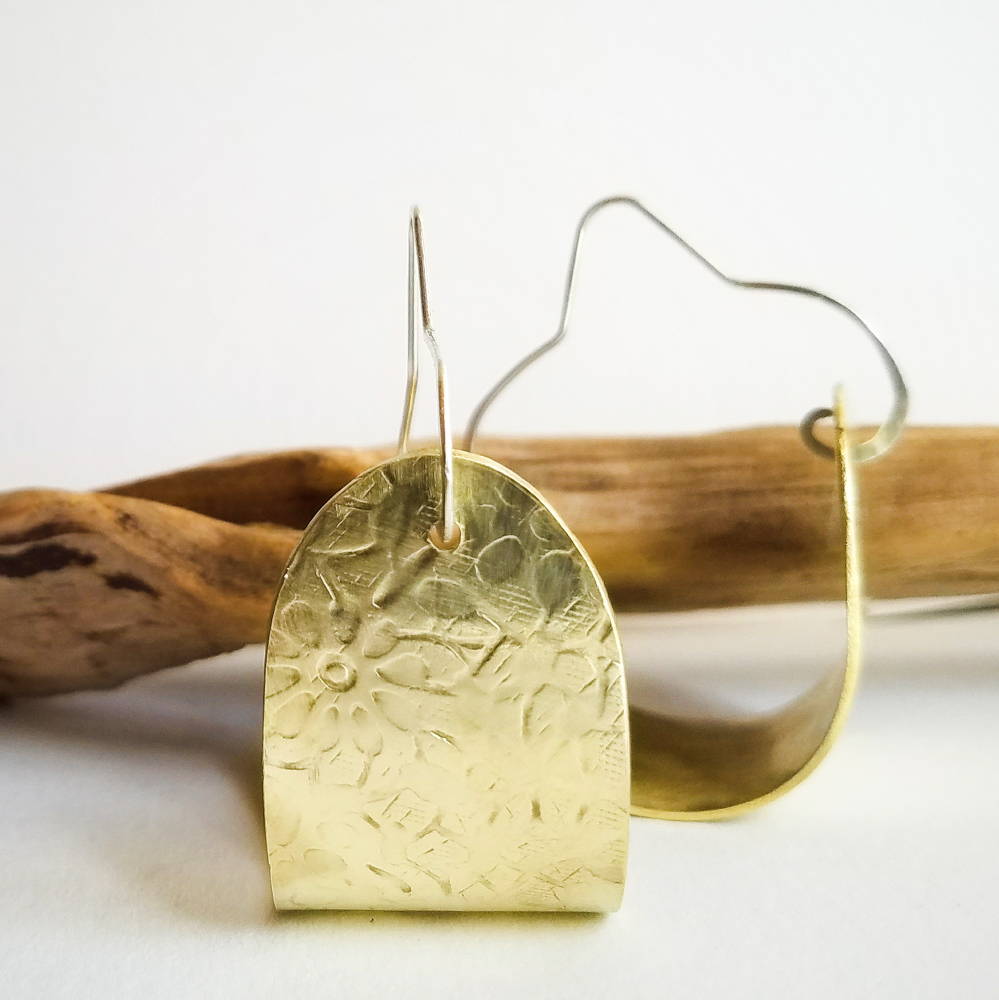 Artemisia Wild Beauty - Bloom Collection Earring 02
$50.00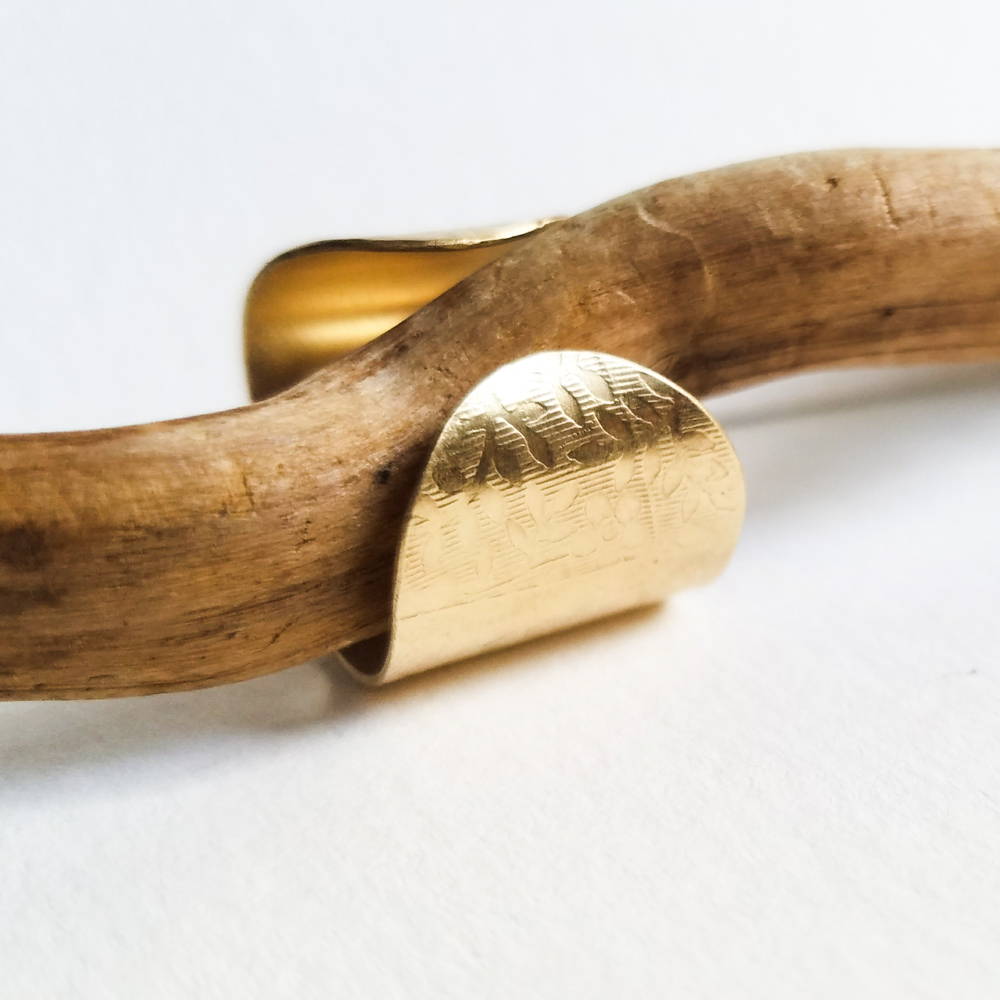 Artemisia Wild Beauty - Bloom Collection Ring 01
$30.00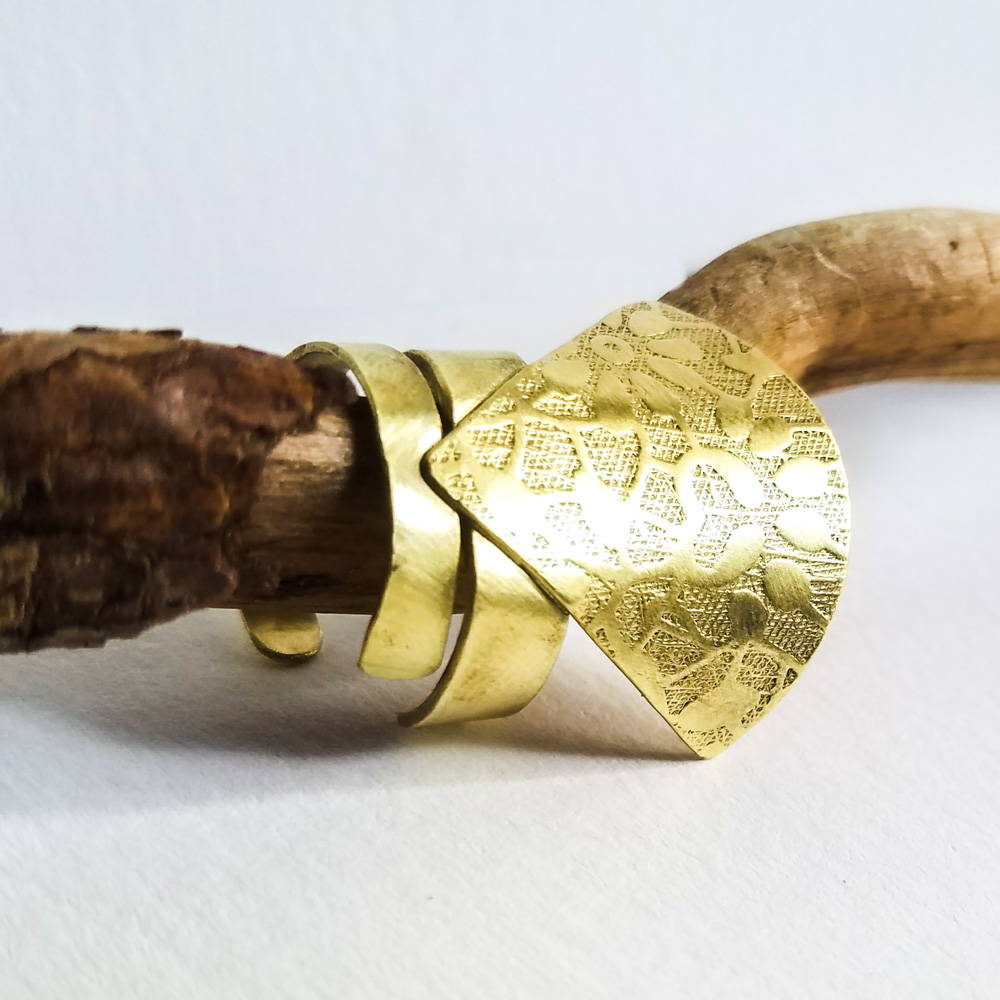 Artemisia Wild Beauty - Bloom Collection Ring 02
$30.00