Interview with the Maker: Brittanie Butler from The Knotty Weaver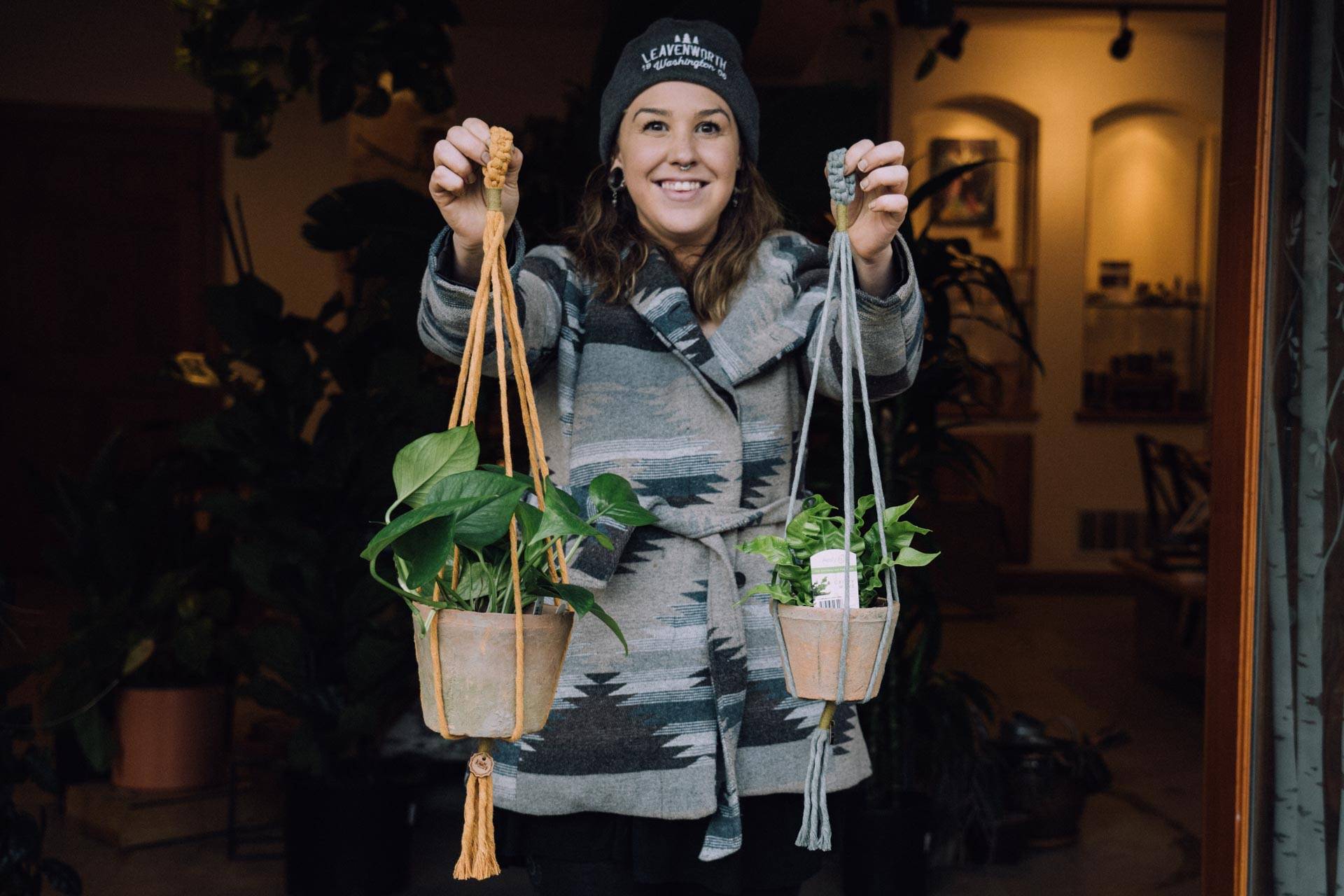 Brittanie is a local maker in our Wenatchee Valley with her company called The Knotty Weaver out of Cashmere, WA. Mama of three, lifelong maker & creator, it is an honor to have had the opportunity to hear and share her story. And it is an inspiration to learn how art has woven its way into her life.
Through her brief sharing, she offers insights about resiliency, attuning your focus to what really matters in your life, the importance of creating, and family.
"When it comes to my inspiration, my family is my ultimate source. Providing for my children and showing them that it is possible to achieve anything you put your heart, soul, and mind to. I hope to inspire them to live their dreams and to never give up on what brings them joy." -Brittanie
Interview By Brittanie Butler and Brittany Thurlow | Photographs by Jay Neely
---
How did you first come across macrame? How were you first inspired and when did you first create with macrame?
Creating for me has always been more than just about the art. It has always been my go to tool to help me through hard times. As I was growing up I used my crafts to escape from less than ideal living situations and life events. It was my ultimate escape and brought me so much joy and gave me a physical outlet to cope with day to day life. Over the years through a marriage and raising my family my connection to my crafts got smaller and smaller. Once I became a single mom it seemed impossible to balance work, family, and my crafts and I lost touch with that side of myself altogether. This left a void that I couldn't recognize but felt so deeply.

My first weaving projects were when I was around 7 making basic pot holders for fun. When I was 15 I was gifted a bead/jewelry loom which reintroduced my interest in weaving. That same year in high school as part of a ceramics class I took one of the subjects we studied was the Indigenous arts of the Navajo Tribe. This spoke deeply to me as I have distant native heritage and it has always fascinated me and has been a topic that I've wanted to learn more about, especially with the history of the area that we live in. Learning more about these arts... basket weaving, pottery, and of course weaving on a loom gave me so much inspiration and respect for these arts. From that moment on I had the desire to learn but didn't have the chance until this year.

I started The Knotty Weaver this year after a hard start to the year. Just a few weeks before Covid-19 came around I had just lost my job. Due to the slow season of Winter and my need to be available for weekly specialists appointments, I was let go from my position at a job that I thought had huge growth and potential. So when Covid hit I was faced with uncertainty on how to provide for my family while adjusting to the new "normal" of life. It was a low that hit me hard and I desperately needed an outlet for my mental health.

It was always my dream to turn my crafts into a business and to make a living out of what I LOVE and what makes me feel whole, but I always would make an excuse that I didn't have the time. So as I sat on my living room floor teaching myself how to weave, unable to leave my home I realized...if there was ever an opportunity that the Universe was giving me to fulfill my dreams...this was it. Suddenly the stress of how to provide for my children at a time that I needed to not only be their mom but also be their teacher, speech therapist, and occupational therapist melted away. The worry of trying to figure out how to juggle all of my roles was practically gone. I could do it all while still doing what I loved and could really truly live my dream.

I first discovered macrame at 12 years old. My Grandmother was a gemologist and managed a jewelry store which grew my love for making jewelry from a young age. I was looking for a new book to expand my skills when I stumbled upon the book "Making Beautiful Hemp & Bead Jewelry" by Mickey Baskett. I loved the style of the knotted jewelry and was instantly hooked. I loved making hemp necklaces, bracelets, and keychains; selling them to my friends to make a little money on the side. At 14 I wanted to incorporate my love of macrame with my love of sewing so I designed my first purse that was reversible and I used a half-hitch knot to create the straps. I love mixing different styles and mediums within my work. Whether it's macrame with sewing, macrame with weaving, crystals with macrame and fiber; I love it all.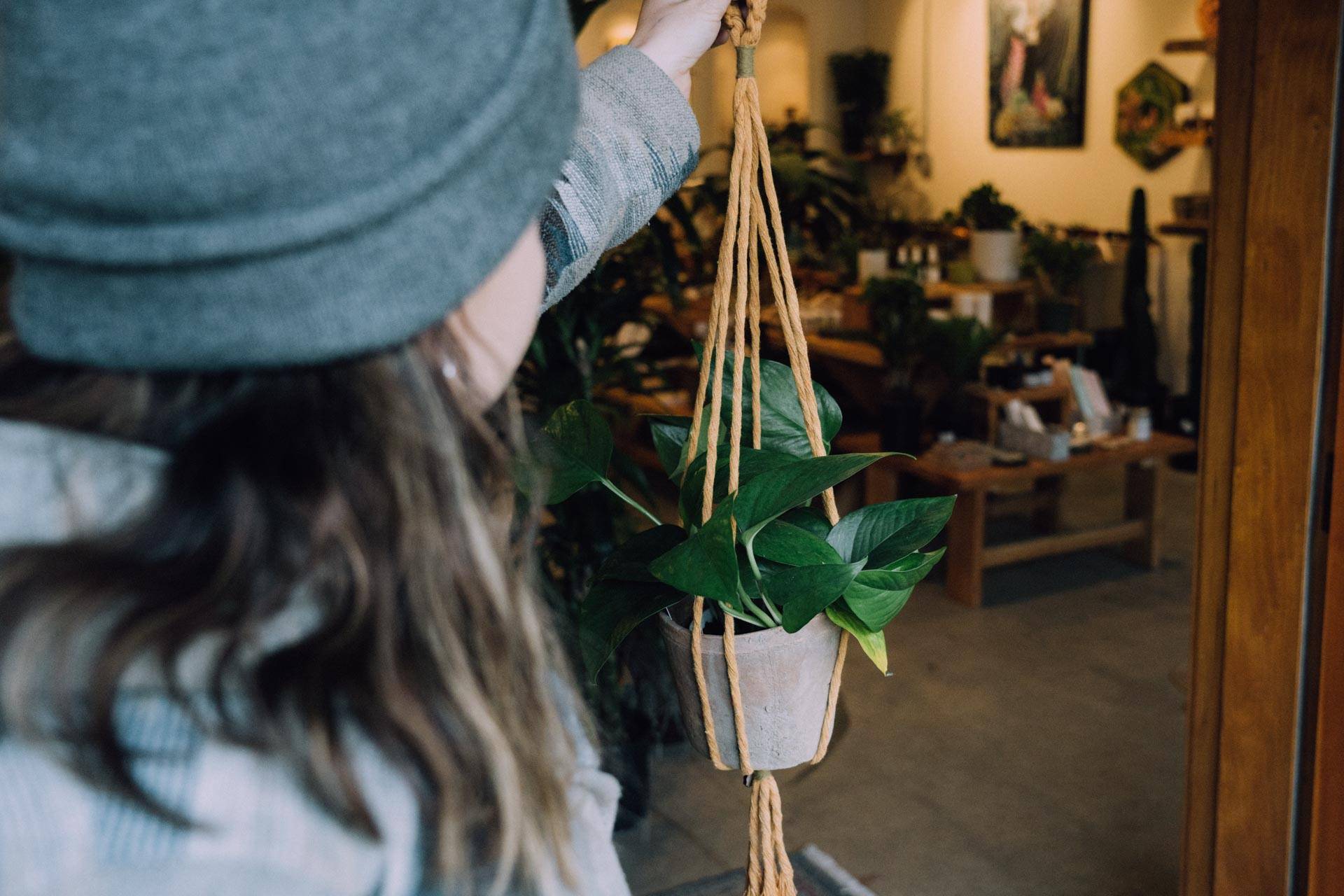 What is the source of inspiration to create for you? And what does creativity mean to you?
When it comes to my inspiration, my family is my ultimate source. Providing for my children and showing them that it is possible to achieve anything you put your heart, soul, and mind to. I hope to inspire them to live their dreams and to never give up on what brings them joy. I aspire to live the life of my dreams with my children, at home, supporting them.

My creative inspiration comes from within. I like using colors, shapes, patterns, and materials to express my emotions and to tell stories. Stories and emotions that I love, and also ones that are too hard to put into words and instead I turn them into something beautiful. Creating and using my hands to make things is my tool for my mental health and to work through trauma. I like creating beautiful things to surround myself with and to share with others in this beautiful but sometimes hectic and cruel world. To me, creativity is my ultimate freedom. Freedom of expression, freedom of voice, freedom to make mistakes and still make into something beautiful.
What is a project you're working on currently, or dreaming up, that you're really excited about?
Projects to come are more cowls, wall hangings that mix weaving and macrame, bead work, woven tapestries, woven work using dried flowers and foliage, and naturally dyed yarn. Eventually someday I dream of making hand woven fabric for garments and bags but that requires a larger loom, and someday holding classes to teach weaving!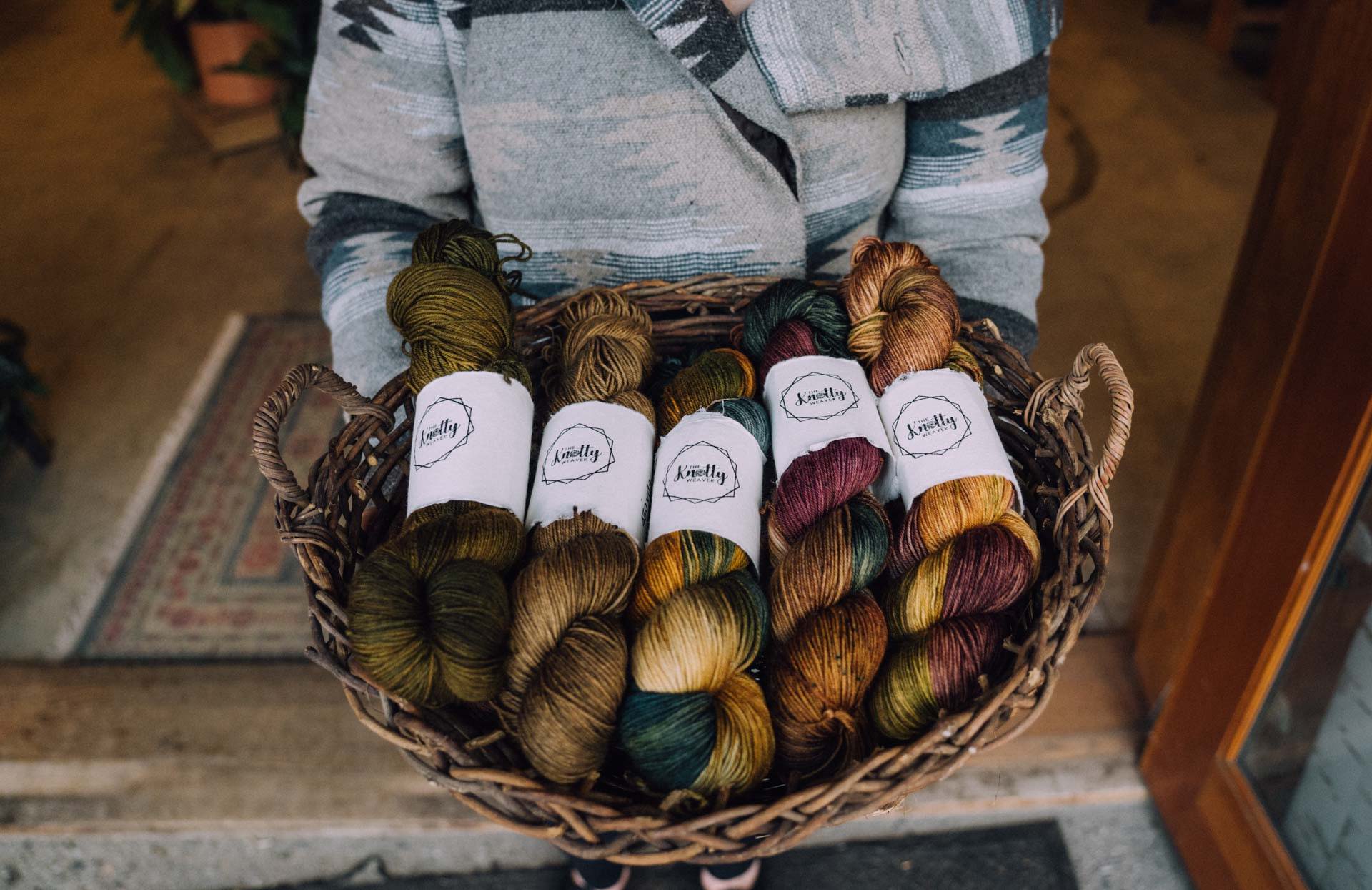 What advice would you offer to someone looking to get into macrame or weaving more creativity into their lives?
Advice I would give to someone looking to get into macrame or weaving is just dive in! You don't have to have the most expensive or intricate tools. Weaving can be done using a piece of cardboard, a picture frame and nails, or even out in nature with branches! Macrame also is so simple to get into and relatively inexpensive. Find what speaks to you and go with it, the possibilities are endless.
Again, we are so thankful to Brittanie to take the time to share about her life and process.
Click the links below for more information on her work or to reach out to her directly:
@the.knotty.weaver
https://www.etsy.com/shop/TheKnottyWeaverShop

Shop The Knotty Weaver Collection